Are you tired of watching your poor pup itch away, tearing up his sensitive skin, and suffering from sores, hair loss, redness, and irritation? Today I will be sharing with you, a few of the best dog shampoos for itchy skin, that I swear by, to give my dog relief from her dry skin, allergies, and general skin issues.
My Yorkie, Willow, suffers from Dermatitis, which is a group of skin conditions that includes atopic dermatitis, allergic contact dermatitis, irritant contact dermatitis, and stasis dermatitis. The exact cause is often unclear and can be hard to treat. Dermatitis causes intense itching, skin irritation, redness, sores, and can lead to skin infections, and other awful symptoms.
I have tried so many shampoo options in the past, that I had a hard time keeping track of them all! When I finally found a few options that helped heal and soothe her skin, and didn't make her itching worse, I was thrilled.
Reasons for itchy skin.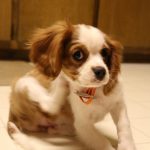 There are several reasons why your dog may be experiencing discomfort in the skin he's living in. Let's look at a few causes of itchy skin, and then talk about some great shampoo options to try with your pup to give him some relief, or at least keep his condition from getting worse.
1. Dry Skin – It is very possible that your dog is simply suffering from dry skin. Dry skin can occur from: forced air heating in your home, allergies, parasite infestation, malnutrition, fatty-acid deficiencies, extreme cold, low humidity conditions, and even bathing with the wrong shampoo, and/or bathing too often, can seriously dry out your dog's skin.
2. Allergies – Many dogs suffer with allergies from environmental triggers like pollen, dust, or mold, and even certain foods can cause an allergic reaction in some dogs.
3. Fungal infection – Dogs can get fungal infections in their skin just like humans can. One of the most common is yeast infections, (Malassezia pachydermatis) which can cause severe itching, burning, and general aggravation to the skin. Dogs can also get ringworm, which, contrary to how it sounds, is not a worm at all. Ringworm is a fungal infection and needs to be treated with creams and sometimes an antibiotic.
4. Parasites – Fleas, Ticks, and Mites can all cause severe itching and skin issues for a dog. Be sure to check your dog for fleas and ticks regularly. If neither of these can be found, it is still possible that your dog is suffering from a mite infestation. Mites are microscopic and cannot be seen with the naked eye. You will need to take your dog to the vet for a skin scraping to rule this out.
Symptoms
Symptoms for all of these conditions can look extremely similar and can include:
Itching
excessive licking
redness
sores, and scabs
dandruff/flaking skin
hair loss
bumps or pimples
hyperpigmentation to the skin (usually looks like blackened patches on the skin or tiny little black dots in a specific area)
greasiness
foul odor
It can be hard to pinpoint the reason why your dog is itching. Dry skin tends to present itself with dry flaky skin patches and dandruff, itching, and possibly some scabs from the constant scratching and the dry skin cracking. However, if dry skin is left untreated for too long, it can quickly turn into a fungal infection because your dog is itching and breaking the skin so often. Fungal infections typically cause a lot of itching and excessive licking which can lead to many or all of the symptoms listed above. Allergies can also cause many of the symptoms above, and can lead to fungal infections as well. Parasite infestations have different symptoms depending on the type of parasite. Fleas and ticks are small, but can be seen, so check your pet over very carefully if new itching episodes have begun.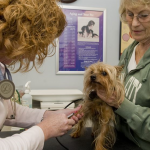 Because there are so many conditions that can cause itching and skin infections in a pet, be sure to take your pet to the vet as soon as possible when you notice abnormal itching or licking. The sooner you diagnose what is causing the itching, the sooner you can be on the road of comfort and healing for your pet!
Dog Shampoo to the Rescue!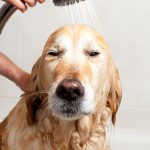 Often times a dog's itchy skin problem cannot be cured by shampoo alone, however it can provide some relief for your dog, help prevent the skin irritation from getting worse, and in some instances it
CAN
take care of the issue completely.
Today I am going to talk about my favorite dog shampoo options for each of the conditions above, and hopefully one of them can help to heal your dog's itchy skin as well!

1. Nature's Specialties Colloidal Oatmeal Pet Shampoo
– This Shampoo is GREAT for dogs that are suffering from dry skin. It contains a blend of: protein, vitamins, aloe vera, emollients, anti oxidants and colloidal oatmeal. Colloidal oatmeal and aloe vera are great for soothing itchy skin, and bringing moisture back in to prevent further flaking and itchy episodes.
– User Reviews – Many said that this was an amazing shampoo with a great scent. It is a gentle shampoo, and helps a pup with dry skin to be comfortable and have a glossy coat once again. There were a few that said it was a bit expensive.
*My Experience – This did help with Willow's dry skin, however she was still itchy, which is what told me that her skin issues went deeper than just a dry skin episode… unfortunately.

– Burt's Bees Oatmeal shampoo and conditioner – *This is also a great option for dry skin. I used this shampoo a lot on my pup the first few years of her life, but as her allergies worsened, she needed a stronger shampoo to help soothe her skin problems.

2. Douxo Calm Shampoo – This shampoo is a great choice for a dog suffering from allergies. It is medicated, and contains hinokitiol and phytosphingosine to help soothe and control skin irritation and severe itching. It is recommended that you speak to your vet about using this product before  you try it, and read the directions carefully before using it on your pet.
– User Reviews – The majority of reviews for this shampoo are very good with owners getting great results for their allergic pets! Many people show before and after pictures of their dog with an incredible difference. Hair has grown back, skin is no longer dry, scabbed, or irritated. Some did not see results with this shampoo, but most did!
*My Experience – This shampoo works great for skin allergies, and has helped my Willow immensely, however when she developed yeast infections, sometimes she required the Douxo AntiSeptic shampoo instead.


3. Douxo Chlorhexidine PS AntiSeptic Shampoo
– This shampoo is for dogs with severe skin problems and infections. It is medicated as well and contains chlorhexidine and phytosphingosine salicyloyl (0.05%), lipacide c8g (2.5%) and chlorhexidine(3%). This shampoo is made to protect your dogs skin from irritation and loss of moisture. This should be used for the management of superficial and severe skin conditions that are responsive to chlorhexidine. Again, speak to your vet about your dogs condition, and get permission from your vet before giving this product a go.
– User reviews – There are hundreds of amazing reviews for this product. Some buyers have said that it has taken their dog's itching away completely. Others say that it helped wounds heal practically overnight, and bald spots began growing new hair quickly! Many say that it was their last hope, and one even said, "It is nothing short of a miracle." Only a few people mentioned that it did not seem to help their pet.
*My Experience – My vet introduced me to Douxo products for my Yorkshire Terrier, and we never went back. She itched less, hair began to grow back around her eyes and armpits, and her hyperpigmentation started to go away! Douxo products have changed the lives of dogs and cats everywhere, giving them back their quality of life, and turning them into a happy and comfortable pet once again!


– I have listed some other Douxo products that you can use for management in between shampoos below.
Douxo AntiSeptic Chlorhexidine + Climbazole Mousse – This is a mousse that can be used as a treatment in between bathing. (Not as easy to use on dogs with longer hair in my experience)
Douxo Chlorhexidine PS Micro-Emulsion Spray – Sprays directly onto the pet to keep skin feeling great between baths.

Douxo 30 Count Chlorhexidine 3-Percent PS Pads

– These wipes are great for targeting problem areas, like paws, legs, or armpit areas, that bother your pet the most. I have used these to wipe my pups feet after she comes inside to help control her allergies.
4. Adams Plus Flea & Tick Shampoo – This shampoo uses Precor to kill fleas, ticks, flea eggs, flea larvae, and lice. It is VERY effective and worked great when my little Willow got fleas one time. It provides 28 days of control of pre-adult fleas and contains soothing additives such as: lanolin, oatmeal, and coconut extract.
– User Reviews – Most people say that this product worked great for their pet, killing all the fleas and ticks and leaving their pet's skin and coat in good condition. However a few people said that it dried out their dogs skin and/or hair.
*My experience – When I used this product, I did have to re-shampoo again after 28 days because I still noticed a few fleas, but after that shampoo she never had another flea! When you shampoo with this product you can literally see the dead fleas falling to the bottom of the tub. Yuck! (but awesome haha) Willow also did not have any negative reactions to the shampoo, which was my greatest concern. She has such sensitive skin, and suffers from many allergies, but this shampoo did not worsen her skin or cause any allergic reactions


–Wahl Dog/Pet Flea and Tick shampoo – Wahl's Flea and Tick Shampoo is a great option for flea and tick control without the use of toxic chemicals. It is formulated with rosemary, mint and cedar oil to naturally repel fleas and ticks for up to 1 week! Plant derived ingredients ensures safety for your dog and yourself when using this product to prevent against fleas and ticks. They only use safe ingredients approved for human use, unlike other options, and it is PEG-80 Free.
*Note* This product will not kill off a flea infestation, but it works great in preventing them in the first place.

Itch be gone!!
I truly hope that one of these products can aid in getting rid of your pet's itchy skin once and for all!! All of these products have helped my pup at one point or another for different itchy issues. Be sure to follow the directions exactly in order for the product to work. Many of them have to sit on the coat and skin for 5-10 minutes at a time, which can feel like a lifetime for your wet and cold pet sitting in the bathtub, but it is necessary for the product to work! Try spreading some cheese, or peanut butter on the side of your tub to keep your pet entertained while the shampoo works its magic! 😉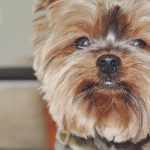 I cannot stress enough how important it is to talk to your vet about your dog's skin. They see these problems every day, can recognize different issues quickly, and recommend the best treatment plan for your pet.
Have questions about these products, or about your pup's skin issue? Feel free to ask in the comments section below, and I will be sure to get back to you. 🙂
*Did you know that itchiness can also be caused by food allergies? I have created a post about some of the best dry dog food for Yorkies, but they really are great choices for all small dogs! All of my top picks are grain free, and a few of them have protein options that are geared towards a food sensitive dog. Check it out here!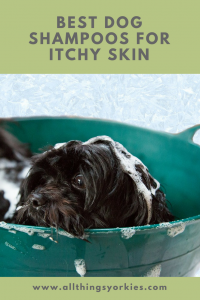 – Save this information for later, and help us spread the word by pinning this post to Pinterest!
Hover over or tap the photo to see the Pin it option.
Post and video tutorial on how to give your Yorkie a bath here! 
Learn how to Groom your Yorkie in a low maintenance cut with our video tutorials here! 
Share and like us on Social Media!